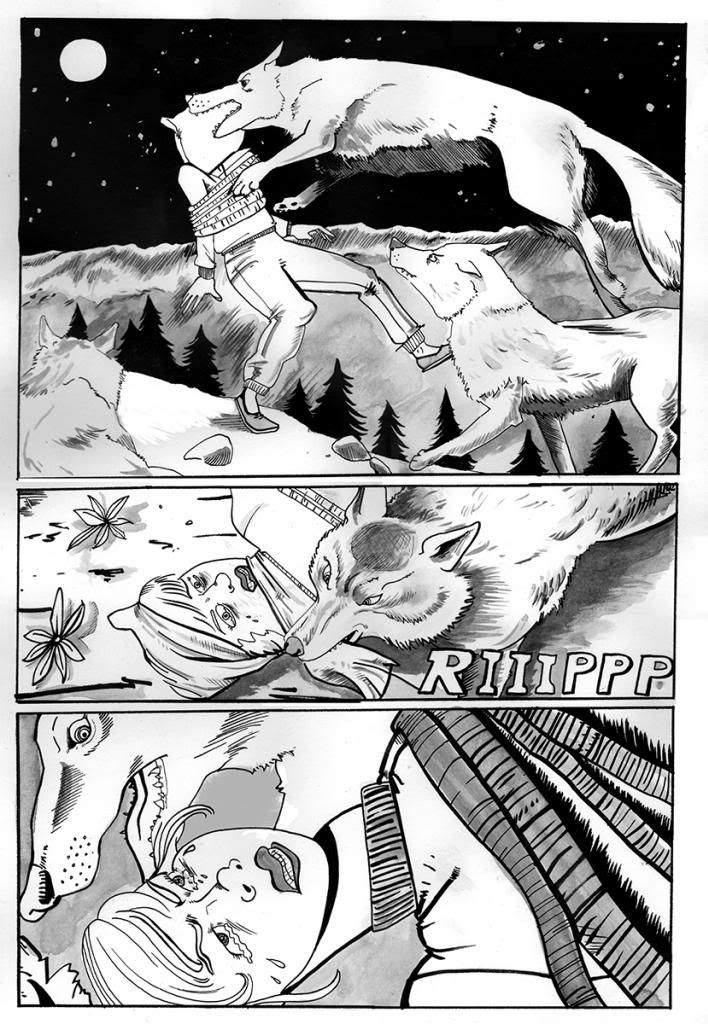 Happy first post of the new year!
I've been radio silence for a while, but I've been busy. First up, I'm in another group show at the Picture Place gallery in Brookline, Massachusetts down the street from the coolidge corner theatre. I will have an official post for that in the next few days as the curator is making postcards for promotion will all the dates. The opening night is the 24th.
In other news, here are two teasers for "I ESCAPED A SATANIC NINJA CULT" part 2 of 3. Right now I am planning for a late February/early March release, but I'm trying to get it all done ASAP without ruining quality. The whole series is intended to be finished for convention time.
Happy new year!